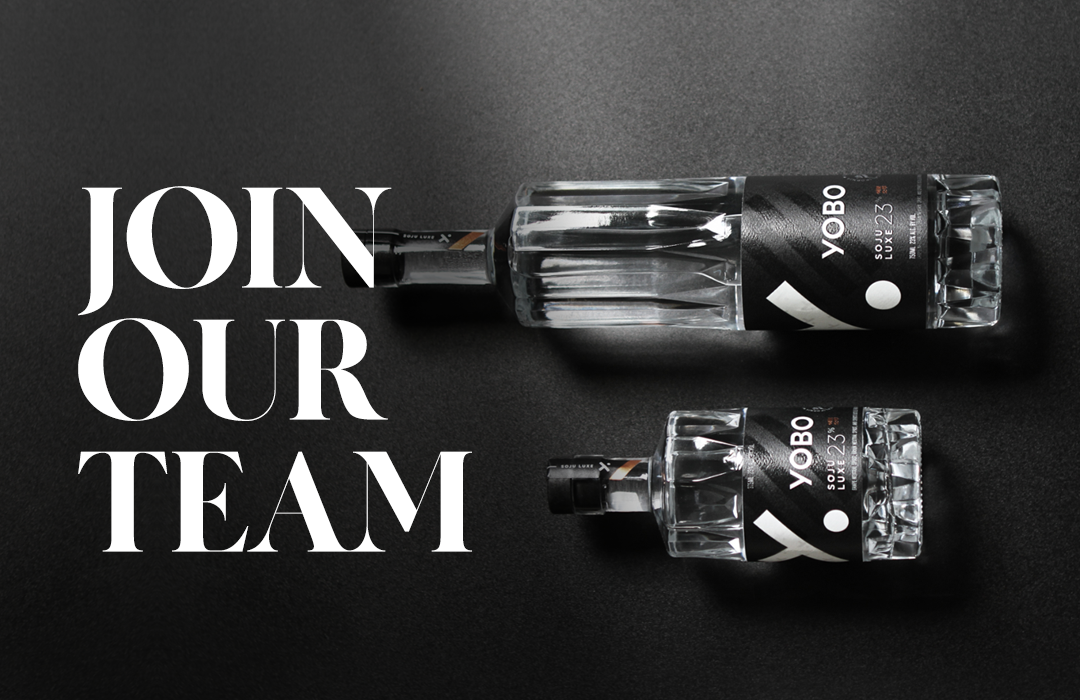 We're Hiring A New York Brand Manager!
Yobo Spirit House is a leader in Asian American spirits operating four unique brands, Yobo Soju Luxe, KTOWN Soju, Hunni Soju, and YoboKish, a range of aperitifs created by Kristen Kish, Top Chef winner and upcoming host. Yobo's ambition is to raise the Korean American spirit and bring innovation to Asian American spirits. Yobo is currently looking for an energetic, passionate, and knowledgeable Brand Manager in New York City. The Brand Manager will play a critical role in building the Yobo brand and the visibility of its products in the New York City market working closely with Yobo leadership team, its staff, and its partners. Key priorities include leading field marketing, nurturing key account relationships, and working closely with sales, marketing, and distribution. The Brand Manager will be hired as a part-time contract consultant giving the Brand Manager ultimate flexibility, autonomy, and independence. 
Brand Manager Responsibilities
Identifying and targeting key accounts for Yobo placement and growth
Nurturing key account relationships to drive ongoing sales
Field marketing to drive engagement with the Yobo brand in market via events, sampling, and more
Collaborating with like-minded New York City brands to execute creative marketing campaigns and initiatives
Coordinating with the broader Yobo sales, marketing and social team
Working closely with our various partners
Requirements
A passion for Asian American food, beverage, entertainment, and culture
A deep knowledge of the on-premise beverage scene in New York City
Social media savvy and a desire to engage with New York City communities
A consummate host who loves introducing new things to new people
A creative problem solver and independent thinker
Think you'd be a good fit fo the position, send us an email at jobs@yobosoju.com.