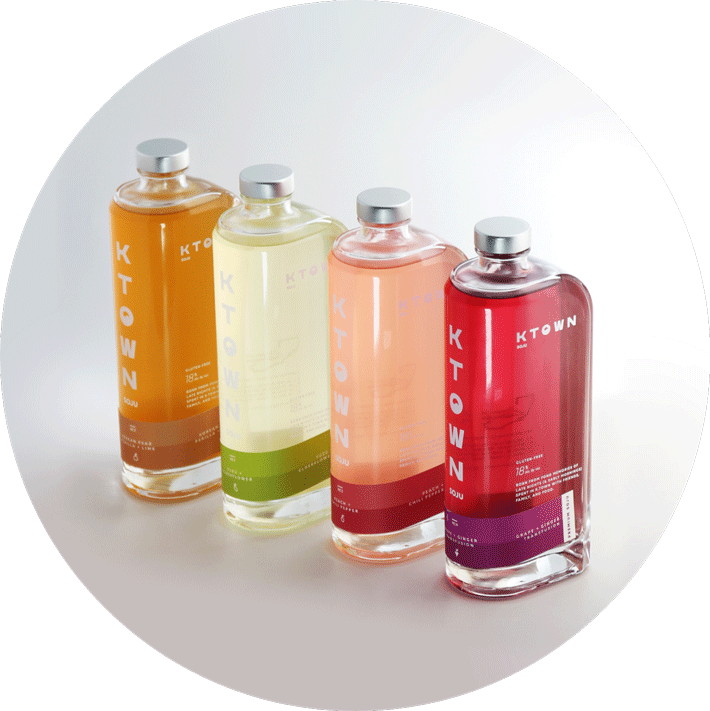 KTOWN Premium Flavored Soju
K-Town never sleeps. 24/7, it's a gathering place for lovers of food, friends, and festivity. Inspired by house flavored soju created in Korean night clubs by combining juice and soju, our KTOWN Soju combines real fruit juice, all natural flavors, and our premium gluten free soju. The flavors are bright and juicy with no artificial ingredients of any kind.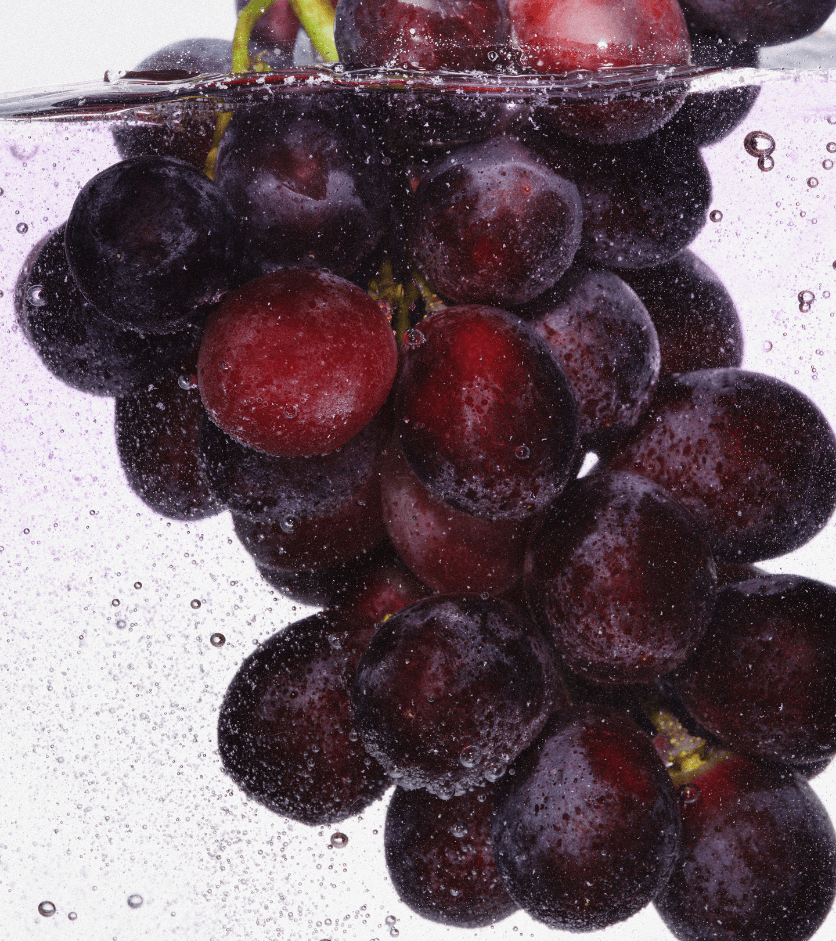 Made with
Real Fruit Juice
Born from memories of late nights (and mornings) in K-Town, KTOWN Soju elevates the flavored soju experience with high quality ingredients and contains no artificial colors, flavors, or additives of any kind. Enjoy one of four fruity flavors: Yuzu, Korean Pear, Peach Chili, or Grape and Ginger Transfusion.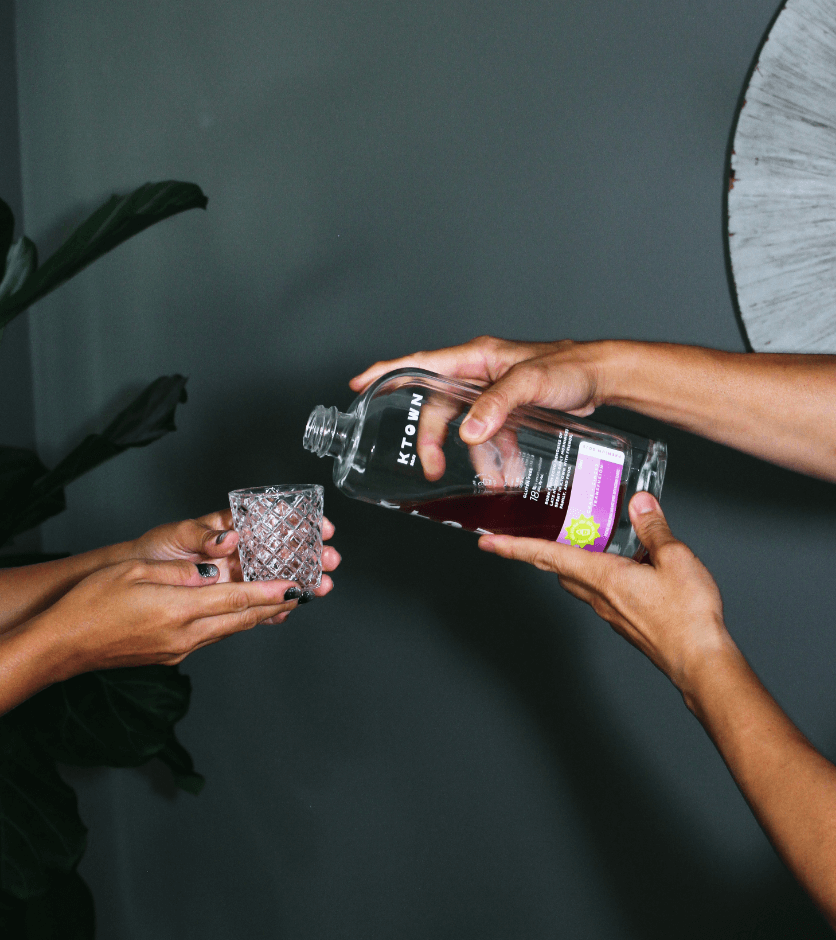 The Fresh Shot
Fresh flavor is the key to KTOWN Soju. Unlike most flavored soju, which contain many artificial ingredients, flavors, and additives, KTOWN Soju is a premium flavored soju made with real fruit juice and no artificial anything. At 18% ABV, KTOWN Soju delivers a delicious shot experience certain to brighten any mood.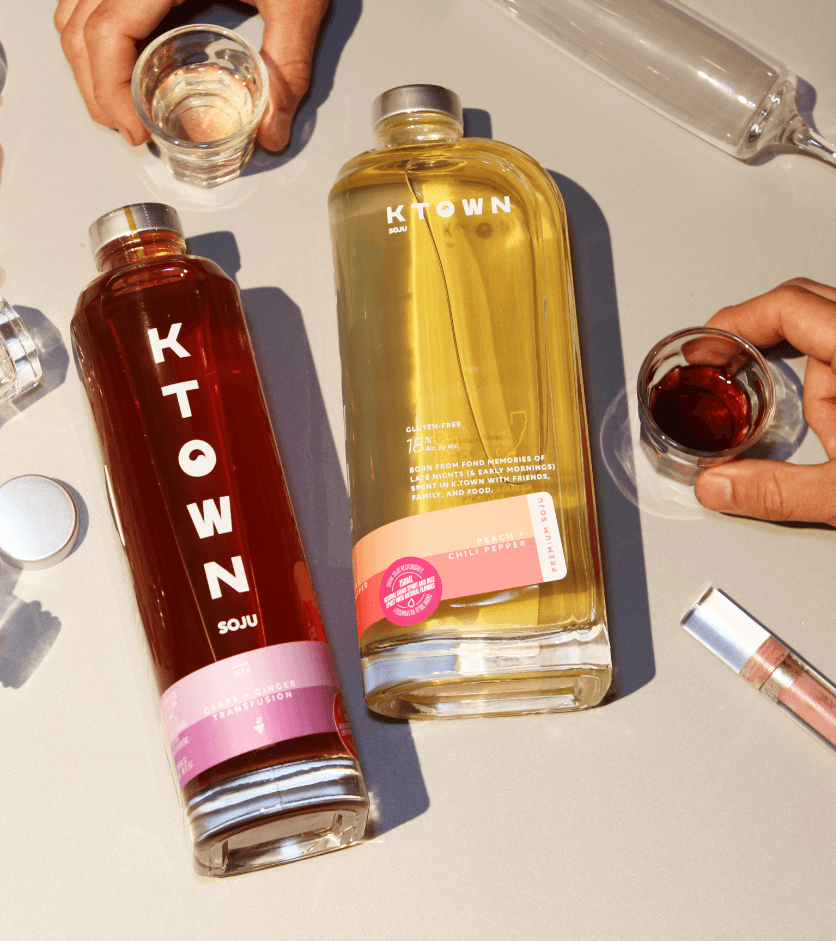 Ready to Share
KTOWN Soju is sold in 750mL bottles that are the perfect size for sharing. The design of its unique shape is inspired by a flask and its stout rectangular shape make KTOWN Soju easy to grab and go. KTOWN Soju is best served chilled. We recommend storing in the refrigerator or submerging in ice before serving to create the optimal shot experience.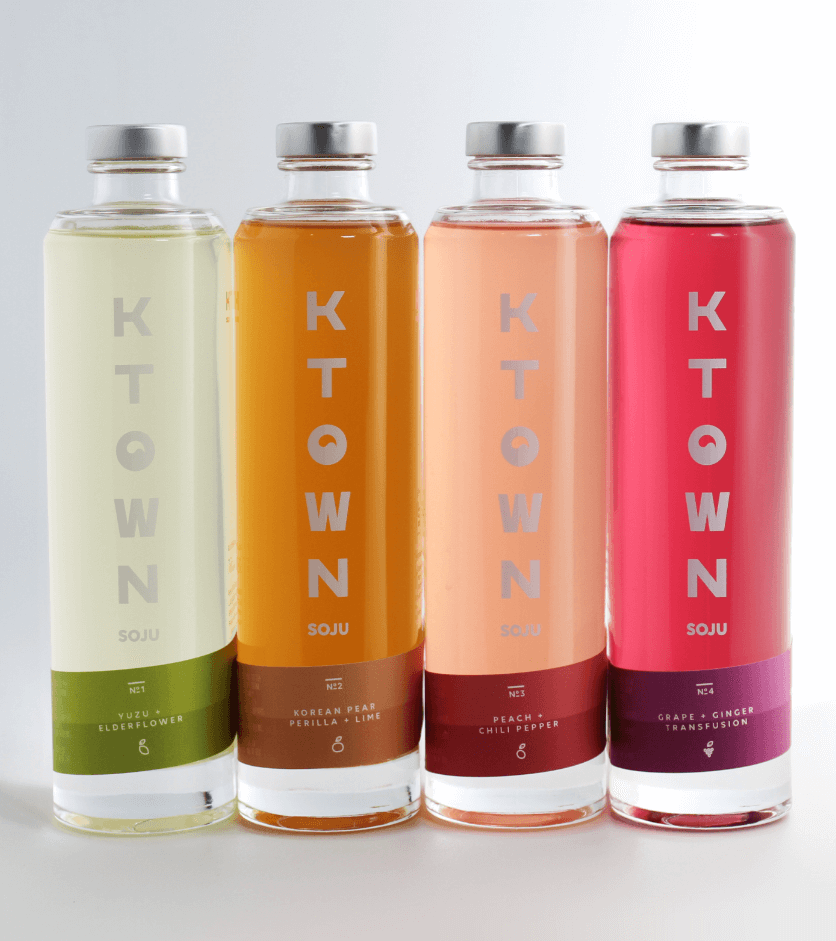 A Rainbow of Flavors
Additional flavors are in the works and on the way! A growing rainbow of fruity flavors, we're certain our expanding line of premium flavored soju will delight soju lovers, new and old. If you need help locating KTOWN Soju to purchase locally or want to get it into your local store, restaurant, or bar, let us know. Contact us directly via our Contact Us page for more info.