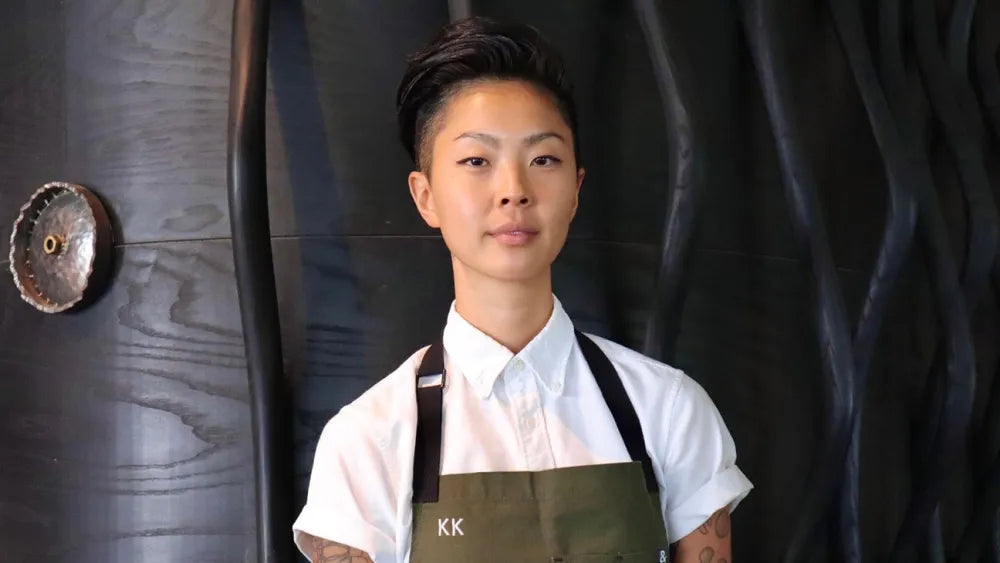 'Top Chef' Names Kristen Kish as New Host
The season 10 winner will take over for Padma Lakshmi on the Bravo staple.
Top Chef has found its new host — and it didn't have to go far to do so.
Kristen Kish, who won the 10th season of Bravo's culinary competition and has served as a guest judge several times since, will take over for Padma Lakshmi in season 21. Top Chef will set up its kitchen in Wisconsin for the coming season, focusing on Milwaukee and Madison. Tom Colicchio and Gail Simmons will once again sit at the judges' table.
Lakshmi, who has hosted Top Chef since its second season in 2006-07, announced June 2 that she's leaving the show. "Having completed a glorious 20th season as host and exec producer, I am extremely proud to have been a part of building such a successful show and of the impact it has had in the worlds of television and food," she said. "After 17 years, many of the cast and crew are like family to me and I will miss working alongside them dearly."
Sources say the search for a new host focused on past Top Chef competitors who have other on-camera experience. Kish quickly became a frontrunner for the job.
"Top Chef is where I started my journey — first as a competing chef, then a guest judge. Now as host, I have the honor of helping to continue to build this brand," Kish said in a statement. "I'm thrilled to sit alongside Gail and Tom as we get to know new incredible chefs and see what they cook up. It feels like coming home."
Said Casey Kriley and Jo Sharon, co-CEOs of series producer Magical Elves, "Kristen is a beloved part of the Top Chef family, and we're thrilled to have her join and bring to the competition her unique, fresh and global culinary perspective, as well as her true passion for food. We look forward to season 21 and know our incoming chefs will be inspired by the burgeoning culinary scene in Milwaukee and Madison known for blending tradition with innovation and utilizing farm fresh ingredients."
Lakshmi also gave the choice a thumbs-up, writing on Twitter, "I'm so proud of you @KristenLKish and am over the moon that you'll be taking over for me!!! I'll be rooting for you and our whole crew next season."
In addition to her time on Top Chef, Kish — who owns Arlo Grey in Austin's Line hotel — has fronted several other food and travel shows across several platforms. She's host and producer of Nat Geo's Restaurants at the End of the World and co-hosts Netflix's Iron Chef: Quest for an Iron Legend and TruTV's Fast Foodies. She also previously hosted Travel Channel's 36 Hours, based on The New York Times column of the same title.
View complete original article by Rick Porter on The Hollywood Reporter: https://www.hollywoodreporter.com/tv/tv-news/top-chef-kristen-kish-replacing-padma-lakshmi-host-1235533197/
Kristen Kish photo courtesy of Natalie Engel