Sheer Bliss Magarita
Tequila Tuesday is always better with a twist! We're going to upgrade the classic margarita with the help of @yobosoju & their Yobo_Kish Apéritifs and make a Sheer Bliss Margarita!
In today's recipe, we'll be using Yobo_Kish Bliss, which has a flavor profile that is made up of sour cherry, pink peppercorn & black licorice. Such a unique combination of flavors, but they go so well together, especially in this margarita!
Ingredients.
1 oz Yobo Kish Bliss
1 oz Tequila
0.75 oz Orange Liqueur
0.75 oz Lime Juice
0.5 oz Cherry Juice
0.5 oz Agave Syrup
Pinch of Sale
Directions.
Add Yobo_Kish Bliss, tequila, orange liqueur, lime juice, cherry juice, agave syrup & salt to a cocktail shaker. Add ice and shake. Strain over ice and garnish.
Garnish.
Dried Orange Wheel
Glass.
Your favorite Magarita glass.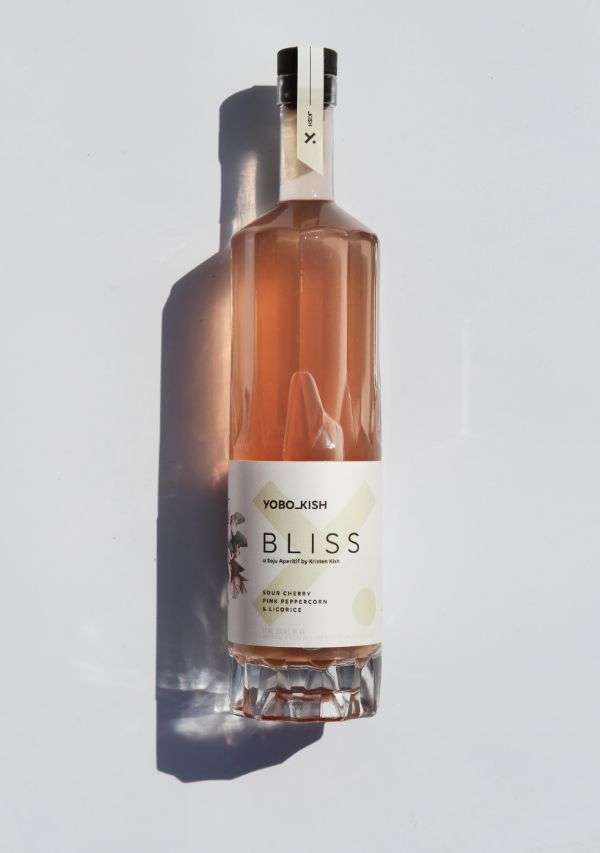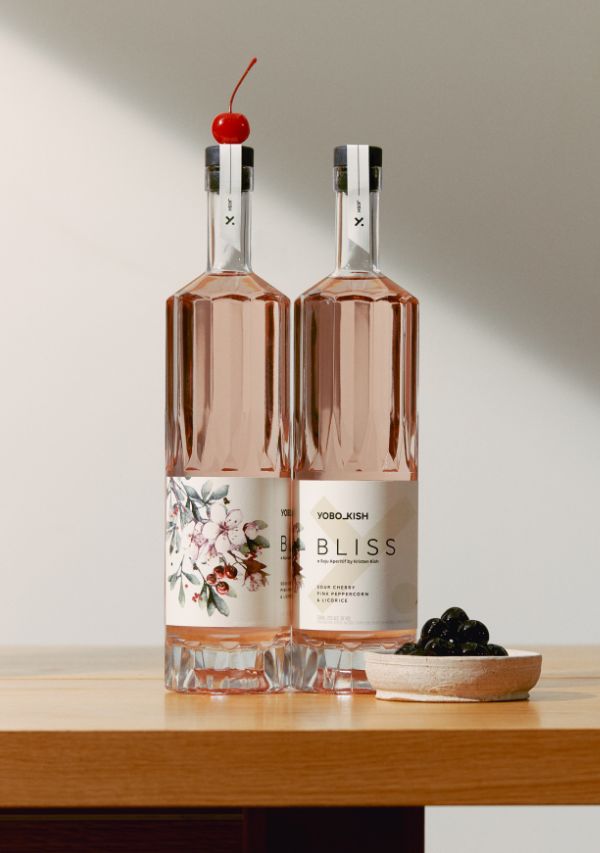 ---
A warm and welcoming flavor profile from an unexpected combination of ingredients that have played a role in Kristen's story. A delicate balance of sweet, sour, and salt from licorice and sour cherry, accented with the fruity heat of pink peppercorns.

Sour Cherry, Pink Peppercorn, Licorice

21% ABV
750ml
"BLISS. Reminiscence. A walk through my childhood and the memories that shaped me. Sour cherries that always taste of Michigan summers, pink peppercorn, a spark that ignited my culinary passion, and licorice, the unsung childhood confection I adored." -Kristen Kish
Kish Apéritif
With its bold flavors and exotic accents, the Blisskey Sour is the perfect choice for any occasion. Whether you're looking for a refreshing afternoon pick-me-up or a sophisticated eveni...
Read more