Blisskey Sour
With its bold flavors and exotic accents, the Blisskey Sour is the perfect choice for any occasion. Whether you're looking for a refreshing afternoon pick-me-up or a sophisticated evening cocktail, this drink is sure to satisfy your cravings and elevate your mood.
Ingredients.
1 oz Kish BLISS Apéritif
1 oz Bourbon
¾ oz Lemon Juice
¾ oz Simple Syrup
½ Orange Wheel
1 Cherry
Directions.
To make the Blisskey Sour, combine the Kish BLISS Apéritif, Bourbon, lime juice and simple syrup in a shaker with ice. Shake well, then strain into a double old fashioned glass with an extra large ice cube. Drop in a cherry and garnish with a half an orange wheel.
Garnish.
½ Orange Wheel & Cherry
Glass.
Double Old Fashioned
With its bold flavors, intriguing presentation, and luxurious mouthfeel, the Blisskey Sour is the perfect choice for those looking for a cocktail experience. Enjoying a night out on the town or simply lounging at home, this drink is sure to transport you to a state of pure bliss. Mix up a batch of Blisskey Sours today and let this tantalizingly exotic cocktail take you on a journey of unforgettable flavor!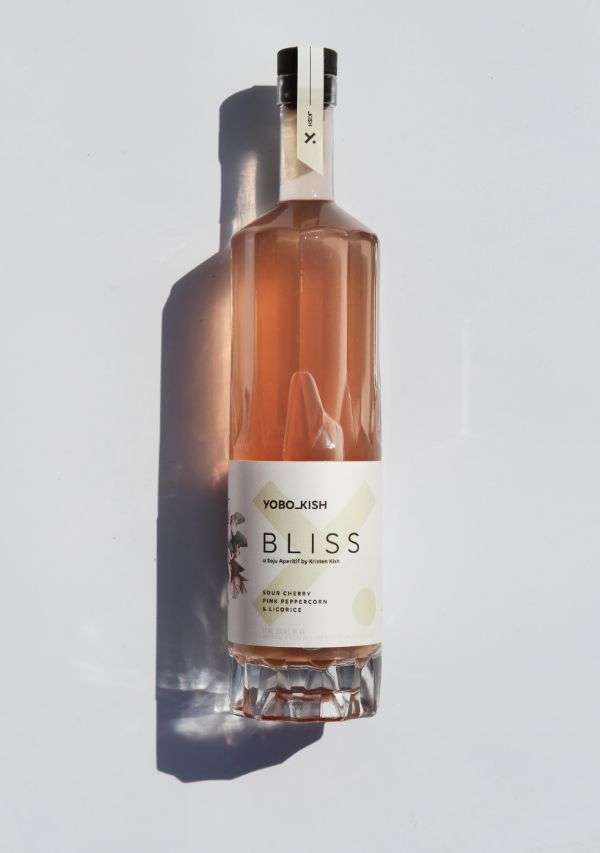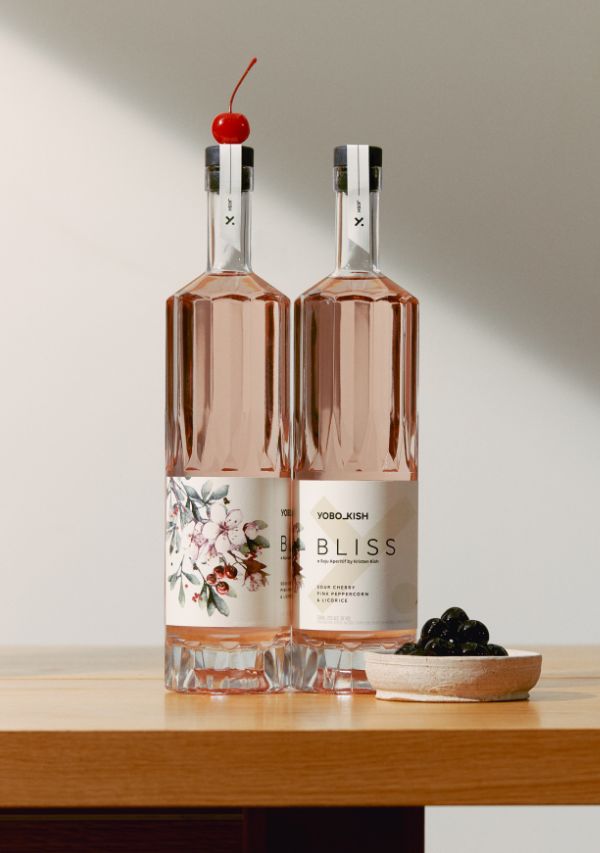 ---
A warm and welcoming flavor profile from an unexpected combination of ingredients that have played a role in Kristen's story. A delicate balance of sweet, sour, and salt from licorice and sour cherry, accented with the fruity heat of pink peppercorns.

Sour Cherry, Pink Peppercorn, Licorice

21% ABV
750ml
"BLISS. Reminiscence. A walk through my childhood and the memories that shaped me. Sour cherries that always taste of Michigan summers, pink peppercorn, a spark that ignited my culinary passion, and licorice, the unsung childhood confection I adored." -Kristen Kish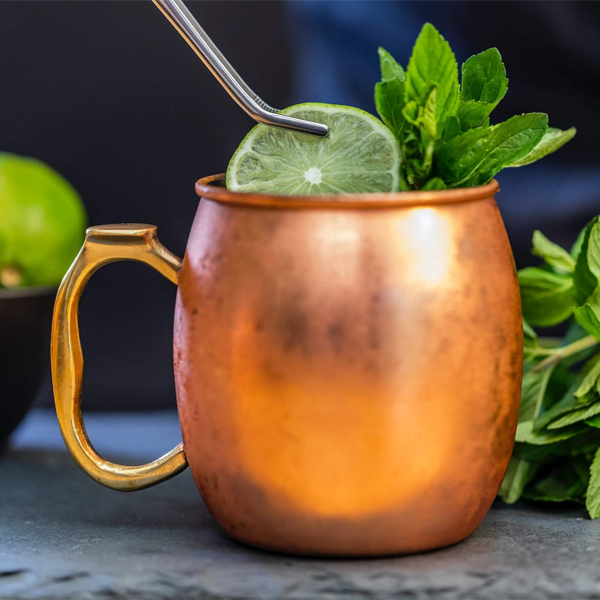 Kish Apéritif
Looking for a refreshing and zesty cocktail? Look no further than the Mule Shine. This delicious drink combines the bold flavors of Gin, Kish SHINE Apéritif, and lime juice, topped off ...
Read more