Garden Shine
This brilliant citrus cocktail is certain to lift any mood with bright citrus flavors, kumquat, lemon, lime, and orange bitters, topped with mint and rose.
Ingredients.
2 oz Yobo Kristen Kish Shine Apéritif
½ oz Lemon Juice
½ oz Lime Juice
6 Fresh Mint Leaves
Top with Prosecco
Directions.
Add the Yobo Kristen Kish Shine Apéritif, lemon juice, lime juice, and mint leaves to an ice-filled cocktail shaker. Shake for 10 seconds, and strain into an ice-filled Collins glass. Gently top with Prosecco. Garnish with an orange slice and mint leaves.
Garnish.
Oragne Slice & Fresh Mint Leaves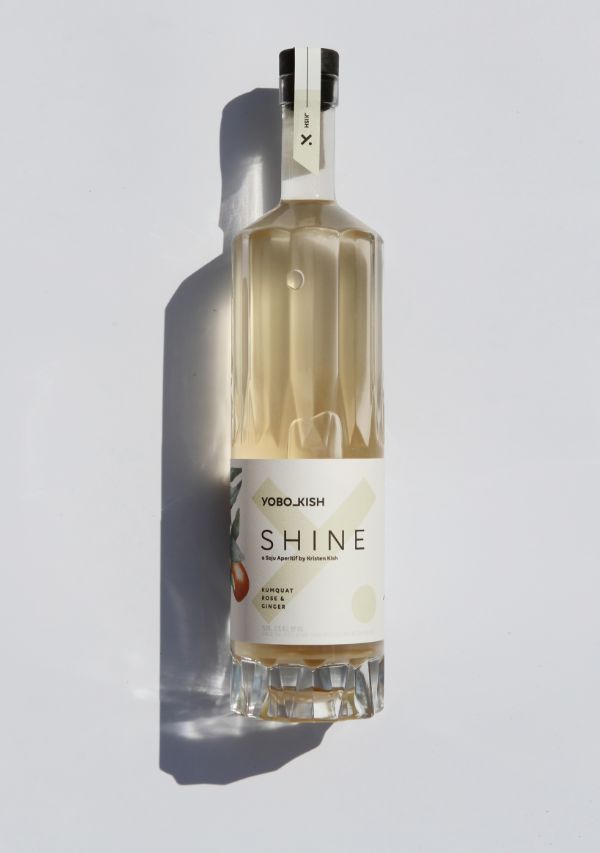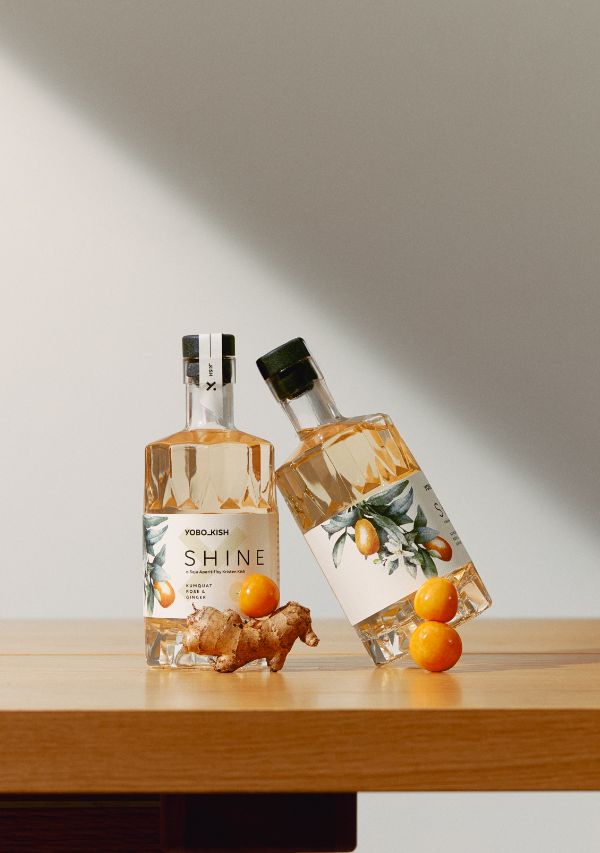 ---
An elegant combination of Kristen's favorite fruit and cocktail flavors. The raw heat from ginger perfectly compliments delicate rose notes and the unmistakable tangy citrus of kumquat.

Kumquat, Rose, Ginger

21% ABV
750ml
"SHINE. The attitude with which I welcome each new day and every moment that follows. Inspired by the journey that led me here. Kumquat, my favorite fruit. Bitters, my favorite cocktail flavor. Ginger, the familiar feeling I get from its raw heat." -Kristen Kish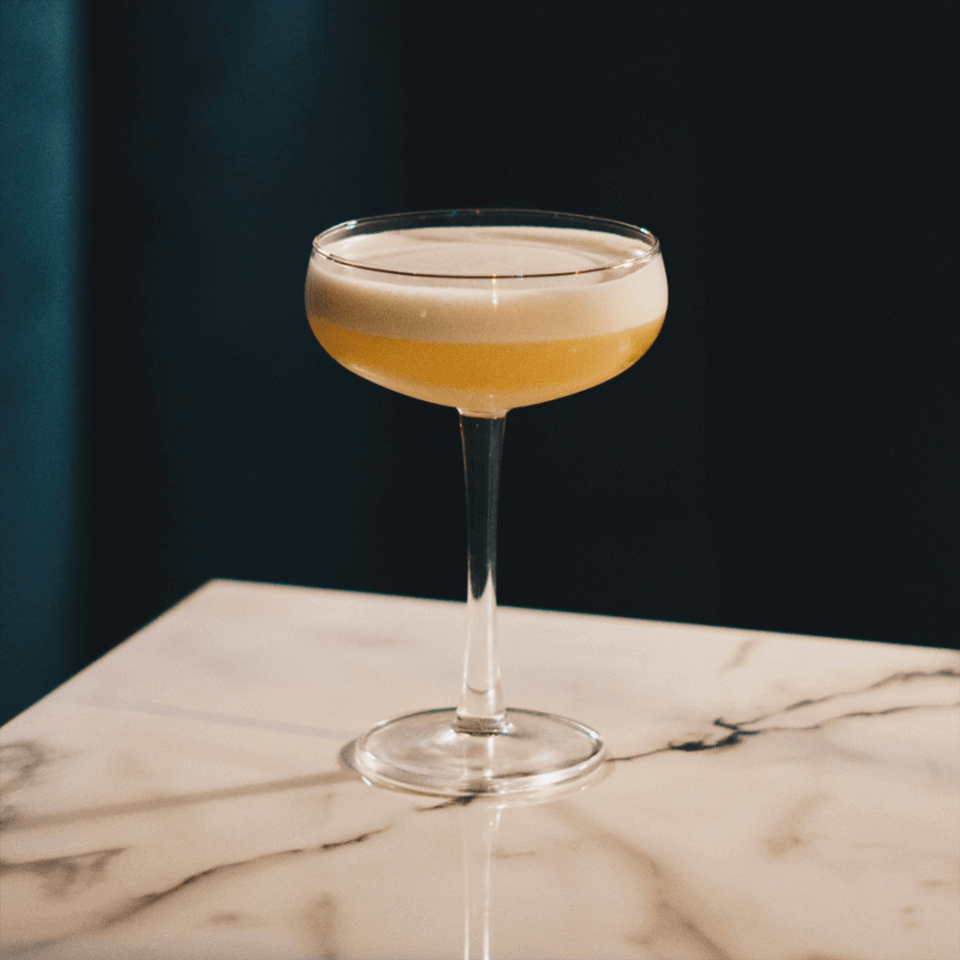 Kish Apéritif
The elegant combination of ginger's raw heat and the delicate sweetness of rose is taken to new heights with the addition of gin and ginger beer. Photo ...
Read more
Kish Apéritif
An herbal sensation fit for royalty, this bright and flavorful cocktail balances the flavor of cherries and hibiscus tea with the juniper berries and coriander found in gin. ...
Read more