Mule Shine
Looking for a refreshing and zesty cocktail? Look no further than the Mule Shine. This delicious drink combines the bold flavors of Gin, Kish SHINE Apéritif, and lime juice, topped off with a splash of ginger beer for an extra kick.
Ingredients.
¾ oz Kish SHINE Apéritif
¾ oz Gin
½ oz Lime Juice
Top with Ginger Beer
Garnish with Lime & Mint
Directions.
To make the Mule Shine, simply combine the Gin, Kish SHINE Apéritif, and lime juice in a shaker with ice. Shake well, then strain into a chilled copper mule mug filled with ice. Top with ginger beer and garnish with a slice of lime and a sprig of fresh mint.
Garnish.
Slice of Lime & Sprig of Fresh Mint
With its perfectly balanced blend of bold flavors and refreshing fizz, it's the perfect choice for any occasion - whether you're out on the town or simply relaxing at home. So why wait? Mix one up today and let the Mule Shine transport you to a world of glamour and refinement.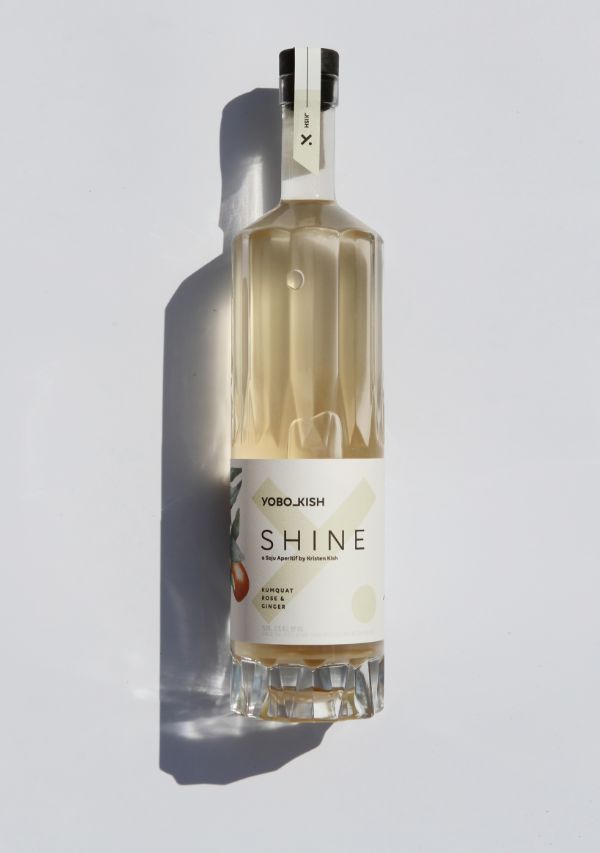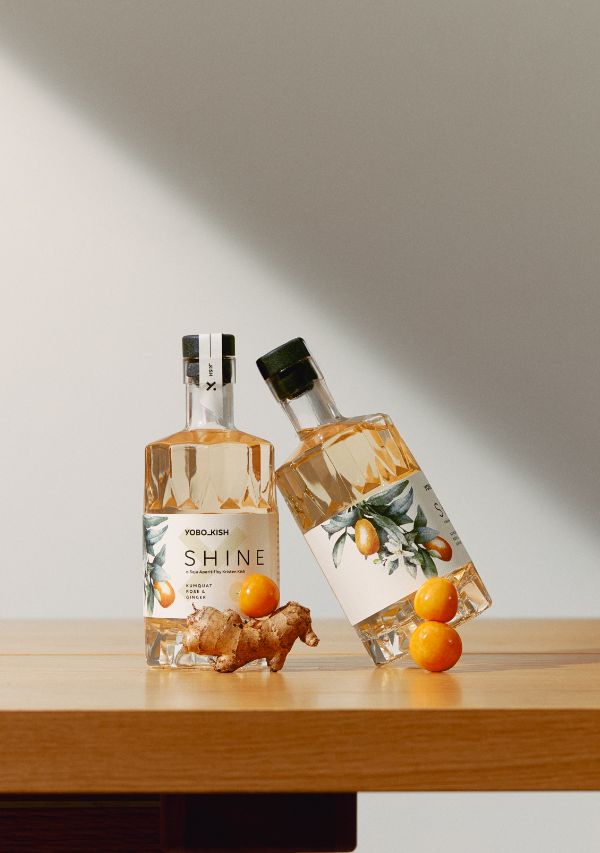 ---
An elegant combination of Kristen's favorite fruit and cocktail flavors. The raw heat from ginger perfectly compliments delicate rose notes and the unmistakable tangy citrus of kumquat.

Kumquat, Rose, Ginger

21% ABV
750ml
"SHINE. The attitude with which I welcome each new day and every moment that follows. Inspired by the journey that led me here. Kumquat, my favorite fruit. Bitters, my favorite cocktail flavor. Ginger, the familiar feeling I get from its raw heat." -Kristen Kish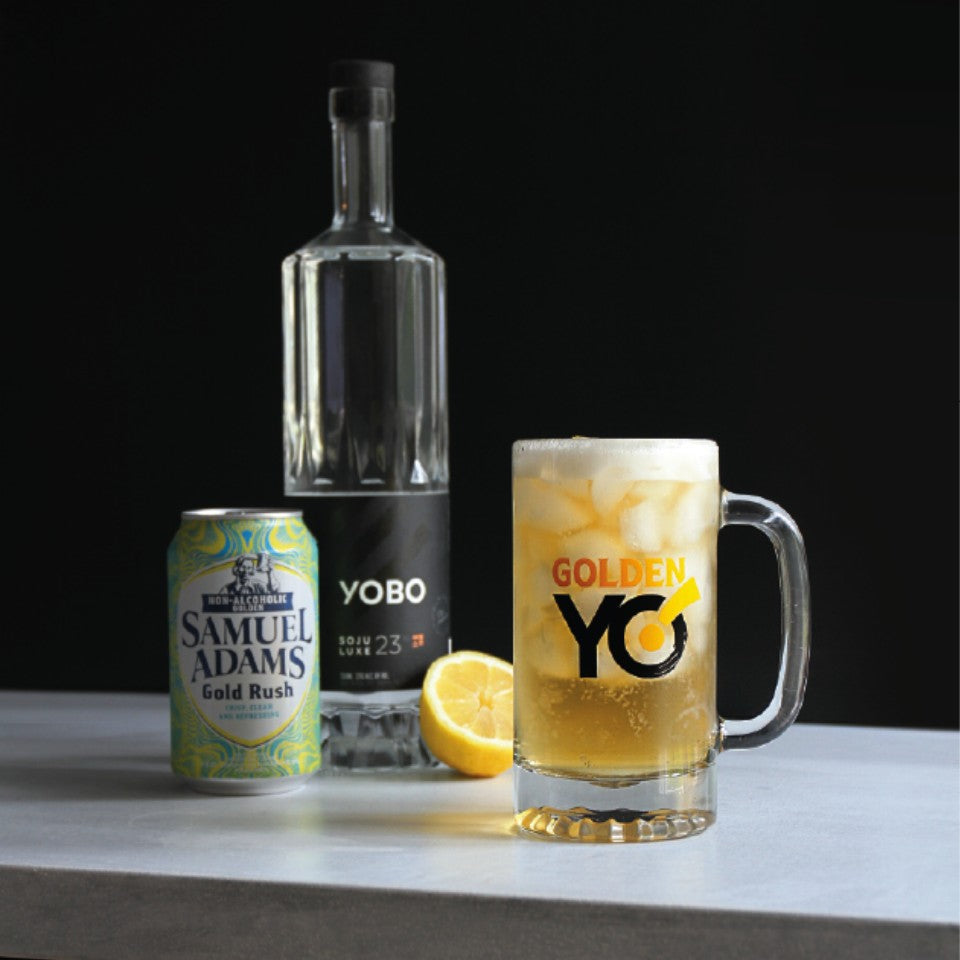 Yobo Soju Luxe
Inspired by the wildly popular Korean somaek cocktail comes the Golden YO! Samuel Adams Gold Rush, the world's best tasting non-alcoholic b...
Read more
Kish Apéritif
With its bold flavors and exotic accents, the Blisskey Sour is the perfect choice for any occasion. Whether you're looking for a refreshing afternoon pick-me-up or a sophisticated eveni...
Read more