What is soju? Everything you need to know about Korea's national drink.

It's the best-selling liquor in the world that you need to try right now.
Ever watched a Korean movie or drama and wondered, "What is soju?" Short answer: It's Korea's national drink, a grain-based spirit that's often served in shot glasses. It also happens to be the best-selling liquor in the world by volume and gaining more fans each day, with good reason.
According to Maxwell Fine, co-founder of West 32 Soju in New York, the U.S. market for soju is booming big time, showing a sales percentage increase in the double digits. He credits Korean pop culture as a cattle prod that's driving much of the interest: With popular Korean shows on Netflix streaming scenes of Koreans enjoying rounds (and rounds!) of this spirit, it's making those unfamiliar, very soju-curious.
The rise in demand is also thanks to the enthusiasm for Korean cuisine. When dining on dishes like Korean ribs or Gochujang Fried Rice, it's only natural to want to reach for something Korean to wash it all down, right?
So it's no coincidence that this spirit has had a major glow-up in recent years. While conventional soju, sold in iconic small green bottles, has been typically mass-produced from cheap ingredients, a new wave of small-batch artisanal soju is captivating those who imbibe. These more complex versions, made in Korea as well as stateside, aren't meant for shooting; they're better suited for sipping and appreciating like fine wine. The difference between the old and new waves is as stark as denim and silk.
According to master sommelier Kyungmoon Kim, the American market for artisanal soju started blowing up in the late 2010s. He recalls when he was in charge of the beverage program at Michelin-starred Jungsik in New York City, "We were serving $200 tasting menus and I couldn't pair that with green-bottle soju that wholesales for $1." The quality just wasn't there. So he founded KMS Imports to bring Michelin-worthy soju from Korea to the U.S., giving these small producers much-needed representation outside of the country. And back in the motherland? "All fine dining restaurants in Korea now serve artisanal soju," Kim says.
Stoked to try soju now? Here's everything you need to know:
What is soju?
Soju is a clear, neutral spirit usually distilled from grains. Although it can be made from rice, soju is not a "rice wine" and it's very different from sake, which hails from Japan. Soju is distilled, like vodka, but has about half of the alcohol by volume (ABV).
What is soju made from?
Soju is usually made from fermented grains, such as wheat, barley and/or rice, but can also be made from other starchy ingredients, like sweet potatoes or tapioca. You can also find soju distilled from corn, Korean plums, grapes, or even pine needles, like Dam Soul Pine soju.
How much alcohol does soju have?
The sweet spot for soju's ABV (alcohol by volume) is 20 to 25% — about half of vodka's — but you can find excellent ones as low as 17% and as high as 45%.
What does soju taste like?
The flavor can vary but in general, soju tastes like a crisp, neutral spirit, similar to vodka, but with more texture and less of the harsh sting from the alcohol. Mass-produced soju, often found in small green bottles, are distilled from cheaper ingredients, like sweet potatoes, wheat and/or tapioca, then rounded out with artificial sweeteners so the final product has a sugary aftertaste to mask the bitter astringency. They're a far cry from the artisanal soju being made in Korea and, more recently, in the U.S. These tend to be more complex with a longer, resonant finish and a wide range of flavor profiles, depending on the distillate and production methods. Rice-based soju has a sweeter profile than those made from wheat and barley. Golden Barley soju, for instance, has crisp notes of Korean plum and stone fruits against a subtle backdrop of savory grain. Samhae soju, on the other hand, has hints of nuttiness and salinity.
How do you drink soju?
Soju is conventionally served chilled in shot glasses, which you can shoot or sip. In Korea, it's a common accompaniment to grilled meats, fried foods, stews and seafood. As with whiskey, you can add a large ice cube to a glass of soju, which will soften the "burn" from the alcohol. "But a spirit connoisseur will enjoy artisanal soju neat in a wine glass to experience the complex flavors," says Kim. "Cheaper green-bottle soju on the other hand is best chilled."
Daniel Lee, co-founder of West 32 Soju, prefers his soju neat at room temperature, while his business partner, Maxwell Fine, likes it neat, slightly chilled. "It's great with Korean barbecue," Fine says, "or later at night when I want a drink without getting drunk." He also suggests trying soju over an ice cube with a couple of slices of cucumber.
Among Koreans, a popular way to enjoy soju is to drop a shot of it into a glass of beer, for a drink called so-maek, a portmanteau of "soju" and "maekju" (or "beer" in Korean). "Sometimes beer on its own is too light and needs a boost," says Kyungmoon Kim. He recommends a light lager for the beer — "the less flavor it has, the better." So-maek is a classic partner to Korean fried chicken or try it with a pile of savory sticky wings.
Not quite ready to tackle this spirit neat? Do as some bartenders do and swap in soju as a lower-ABV alt to spirits like vodka or gin. It's fantastic in a soju and tonic, dirty martini or Negroni riff. Barrel-aged soju, such as West 32 Reserve, makes a great stunt double for whiskey in a Manhattan or Old-Fashioned.
Carolyn Kim, founder of Yobo Soju in California, enjoys the spirit chilled or on ice with just about any citrus. "Historically, soju is a Korean spirit," she says, "but in the end, soju is just alcohol." Her advice for soju newbies? "Don't worry about not drinking it properly — just have fun with it."
View complete original article by Susan Choung on Good Housekeeping: https://www.goodhousekeeping.com/food-recipes/cooking/a43510527/korean-soju-liquor/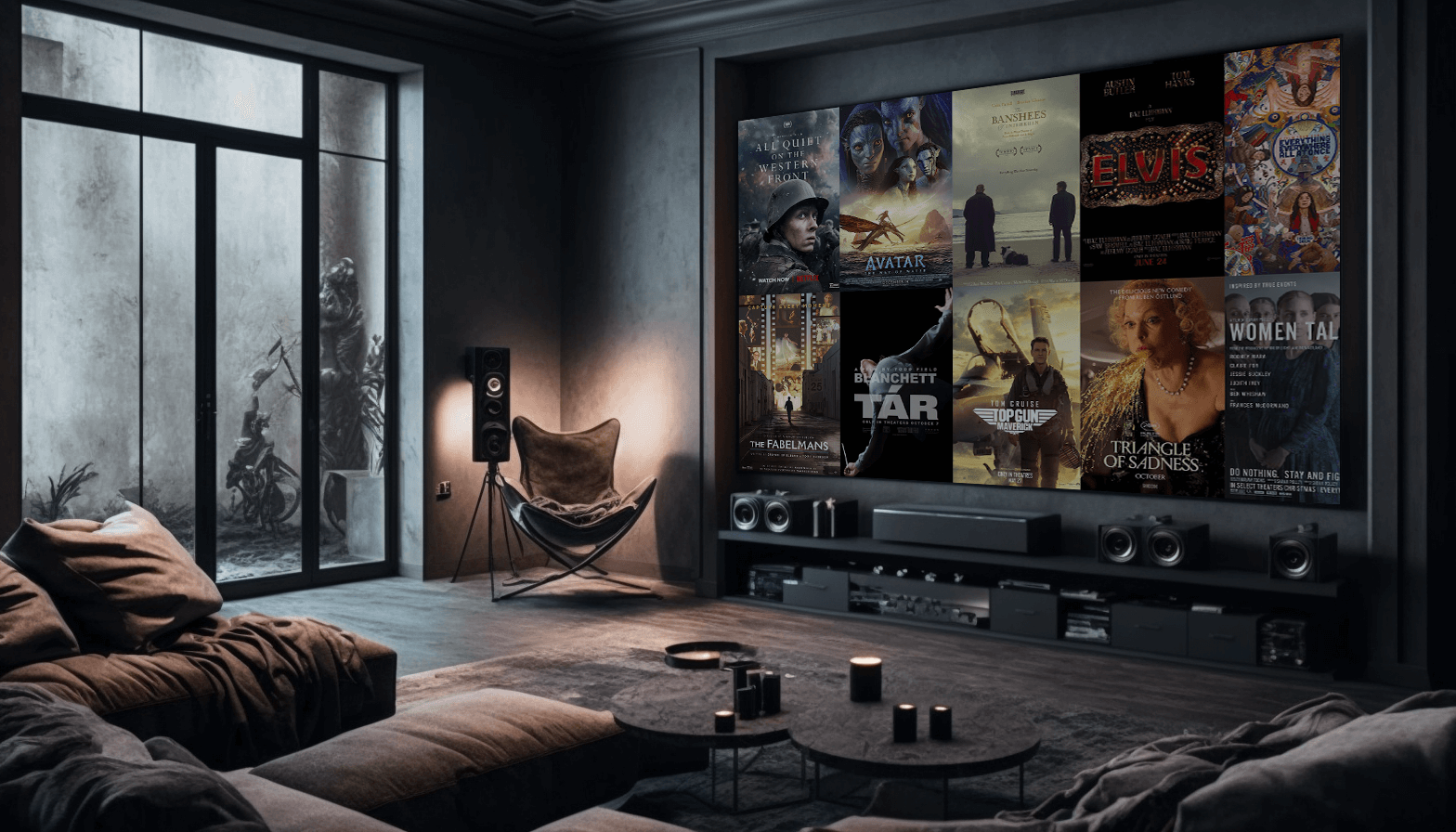 Yobo Spirits
Toasting The 2023 Oscars The 2023 Oscars is almost upon us. And if you are anything like us, you haven't seen a few of (ok…most of) the 2023 Best Picture Nominees.  But don't fear. You've got unti...
Read more