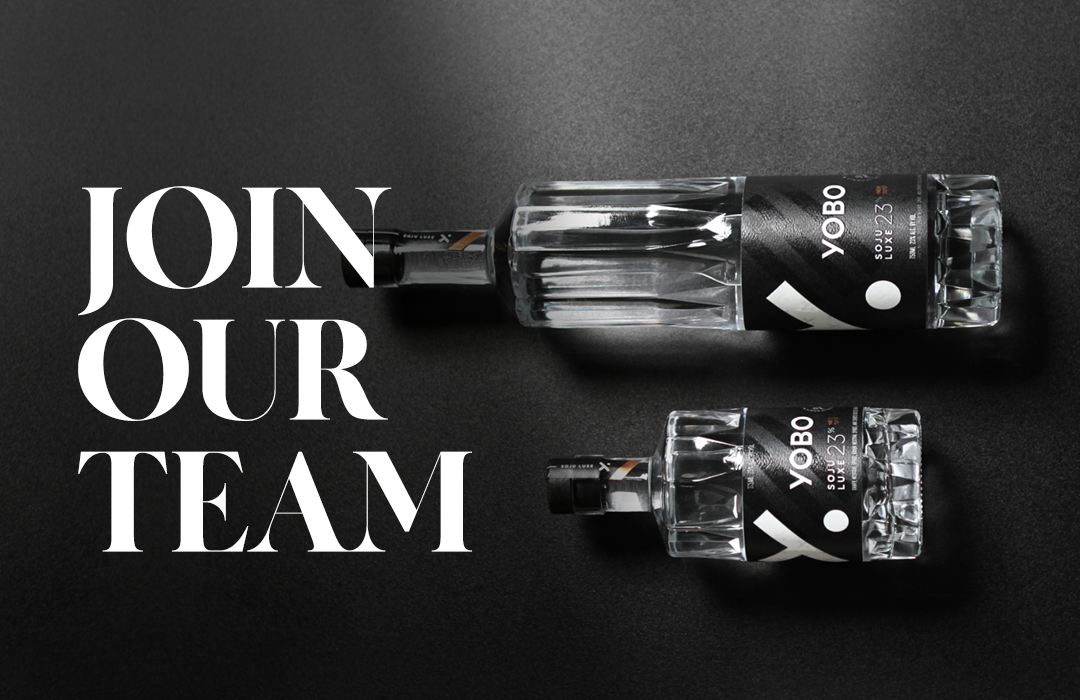 The Yobo Drinks Family Is Growing. Apply To Be Our New Senior Social Manager.
Yobo Drinks' new Senior Social Manager will serve as the primary point of contact for our online community and stakeholders.
You'll join a tight-knit team of partners that have built Yobo from scratch. You'll work closely with our PR agency, content creation partners, influencers, and marketing team. You will be responsible for social content strategy, social content creation and/or creation oversite, online customer/consumer interaction, and day-to-day management of Yobo Drinks' social channels.
Qualities We're Looking For
People who love people: Yobo is a term of endearment used in Korean culture that translates to honey or darling. So, it's no surprise that friendship, family, and connection are core values for the Yobo Soju family. Our community manager will often be a new customer's first introduction to Yobo and Soju. 
Creative problem solving: We're looking for enthusiastic do-ers who love finding unexpected opportunities.
A love for Yobo: We know this one is obvious, but you know what they say about assuming.
Responsibilities
Responsible for the development of overall social strategy
Oversite and management of Community Manager
Oversee the execution of all elements of day-to-day social strategy
Develop and manage content for all social media channels and monthly social calendar
Oversee content management and copywriting.
Create and execute social strategy for all specific product campaigns
Oversee the creation of social-first content with agency partners and influencers
Development of some weekly organic social content
Work with the PR team and Community Manager to develop influencer and user partnerships and contests.
Monitor social media campaigns and analyze web traffic from the online community using key performance indicators (KPIs).
Find new marketing and outreach opportunities.
Work with the PR agency to ensure all essential materials are delivered for media needs, gifting, and outreach
Participate in social events, corporate events, and workshops.
Requirements
3-5 years of experience in community management, social media marketing, social management, brand marketing, or related roles
Management experience is a plus.
Must be over 21+
This is a remote position, with preferred locations being LA metro, NY/NJ metro, Houston, or Austin.
Strong social media presence and abilities
CPG, Beverage, and Beer/Wine/Spirit experience is a plus
Able to commit 20-25 hours per week
If you think you're a good fit and want to join our team, reach out to jobs@yobosoju.com and tell us about yourself.