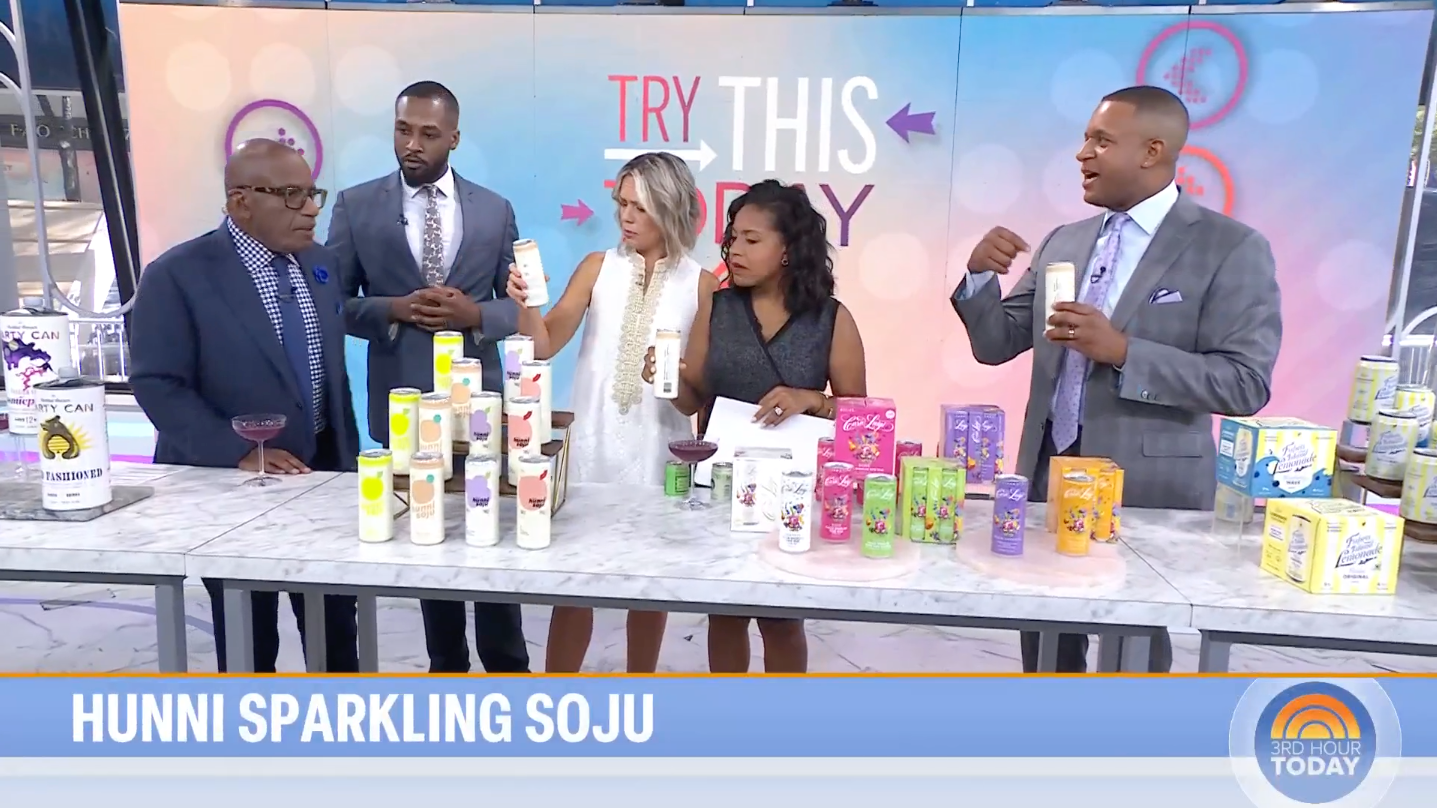 Hunni Sparkling Soju Makes Its Television Debut
We're thrilled to announce that Hunni Sparkling Soju has made its television debut! On August 31st, Hunni was featured on Today.
Garvey Alexander, founder of Brunch God NY, featured Hunni as one of his favorite brunch beverages. Needless to say, we agree! At 4% ABV and only 90 – 100 calories per can, Hunni is perfect for brunch, beach days, pool parties, the golf course, and pretty much anytime you want to enjoy a deliciously portable soju cocktail.
View complete original "From wine to cocktails: Get in on the canned boozy drinks trend" feature on today.com : https://www.today.com/video/from-wine-to-cocktails-get-in-on-the-canned-boozy-drinks-trend-191970373564