Soju in the City
A play on afternoon tea, the hibiscus, lemon balm, and raw honey flavors from SEOUL, meet lemon, lime, and ginger syrup, to create a delicate cocktail sure to please any tea lover.
Ingredients.
2 oz Yobo Soju Luxe
1 oz Yobo Kristen Kish Seoul Apéritif
½ oz Lemon Juice
½ oz Lime Juice
¼ oz Ginger Syrup
Directions.
Add the soju, Yobo_Kish Seoul, lime juice, lemon juice, and ginger syrup to an ice-filled cocktail shaker. Shake for 10 seconds, and strain into an ice-filled double old fashioned glass. Garnish with an orange slice.
Glass.
Double Old Fashioned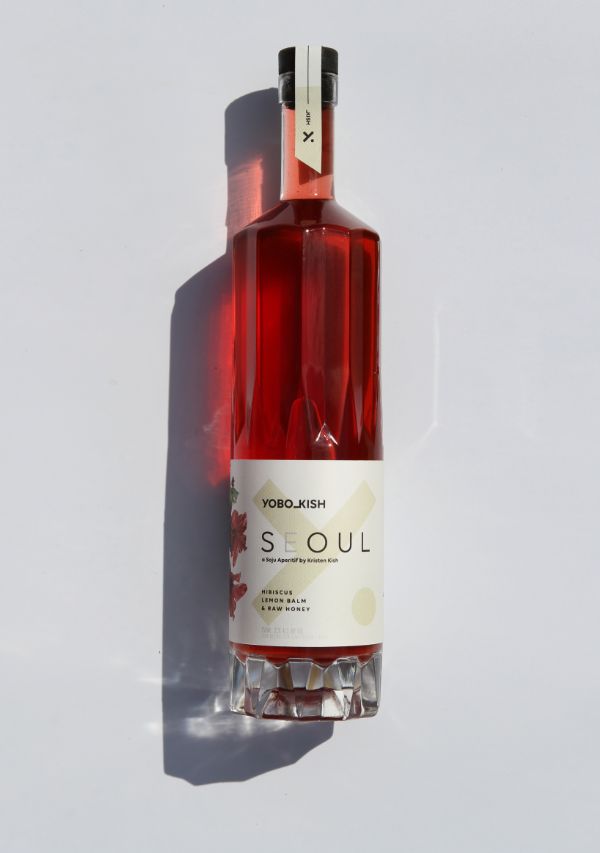 ---
A flavor that pays homage to the city of Kristen's birth and her evolving Korean-American identity. The lemon balm and raw honey come together to create notes that evoke a citrus tea, balanced with tart hints of hibiscus.

Hibiscus, Lemon Balm, Raw Honey

21% ABV

750ml
"SEOUL. Past and present. Then and now. A symmetry of the things I cherish. Bianca's nightly tea-time ritual and my evolving Korean American identity. An ode to my soulmate and respect for the city that birthed me." -Kristen Kish
Kish Apéritif
An herbal sensation fit for royalty, this bright and flavorful cocktail balances the flavor of cherries and hibiscus tea with the juniper berries and coriander found in gin. ...
Read more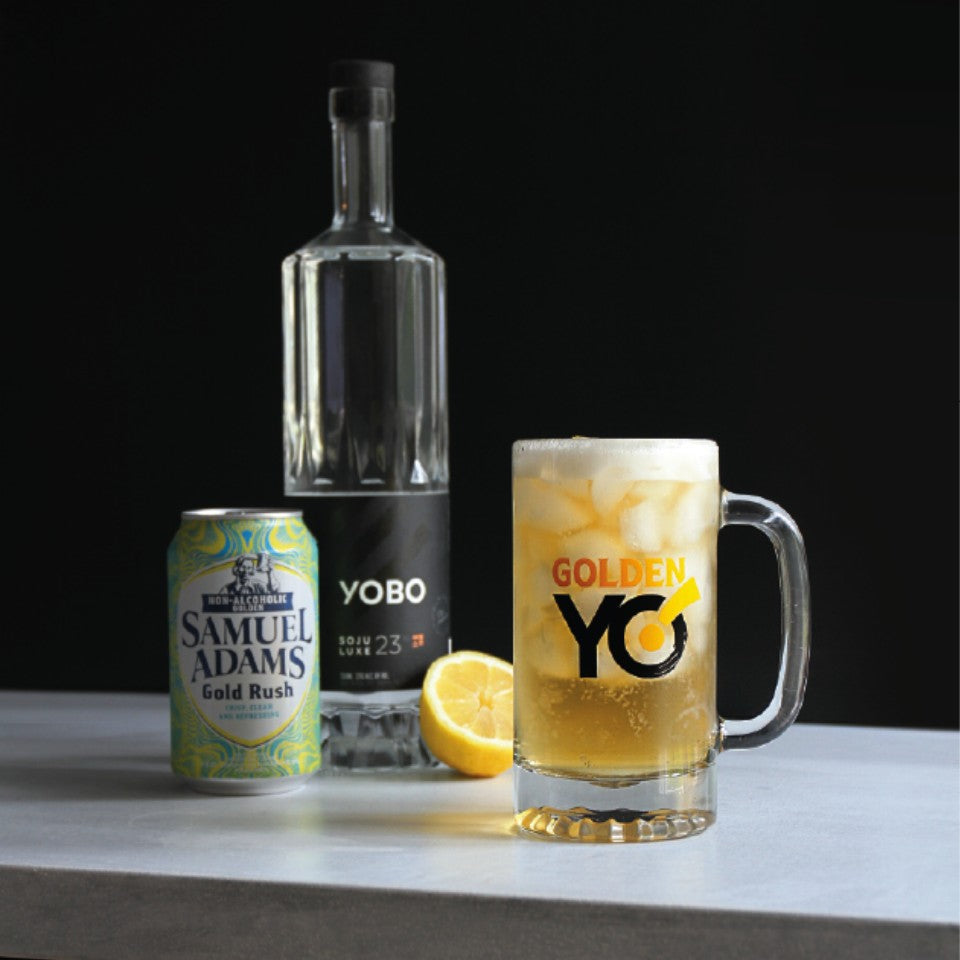 Yobo Soju Luxe
Inspired by the wildly popular Korean somaek cocktail comes the Golden YO! Samuel Adams Gold Rush, the world's best tasting non-alcoholic b...
Read more