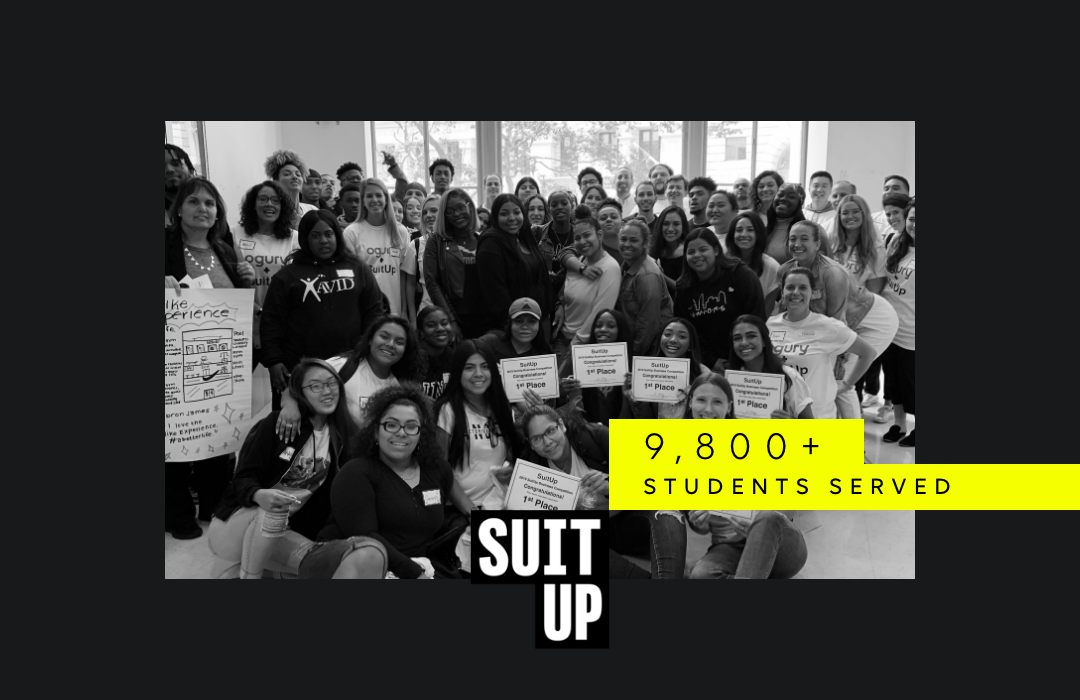 Yobo Soju Is Proud To Support Suitup
Few things bring more joy than the opportunity to support causes and people that inspire you. Yobo Soju is incredibly proud to announce our support for SuitUp, an organization that truly inspires us.
SuitUp is a 501(c)(3) education non-profit that increases career readiness for all students through innovative business plan competitions. Through these competitions, students learn finance, marketing, and design, which are worlds and fields they otherwise might not be exposed to in their schools or in their communities. Volunteers from diverse companies around the world are able to offer their mentorship and make a real impact on tomorrow's leaders. By the end of the program, students can see the corporate world as part of "their world" and know that job titles, such as CEO, VP of Marketing, and Business Development Manager are now in their grasp. 
We're incredibly excited to have the opportunity to support SuitUp's vision and work. And we wanted to extend these opportunities to support SuitUp to all Yobo fans.
For the month of October, Yobo will be donating all online sales profits to SuitUp. If you've been waiting for the right moment to restock your bar, now you can restock and support a wonderful organization.
SuitUp is celebrating their 6th annual gala this year on November 19th, from 9 pm – 2 am at the Bowery Hotel! Over 400 professionals and philanthropists will come together to dance the night away for a good cause. All proceeds will go towards supporting SuitUp's rapid growth in NYC and beyond.
We're thrilled to support SuitUp's most important fundraising event of the year. We'd love to see any Yobo fans in the NYC metro area at the gala. It is going to be a great time for a great cause. For additional details and tickets – Suit Up for SuitUp Gala