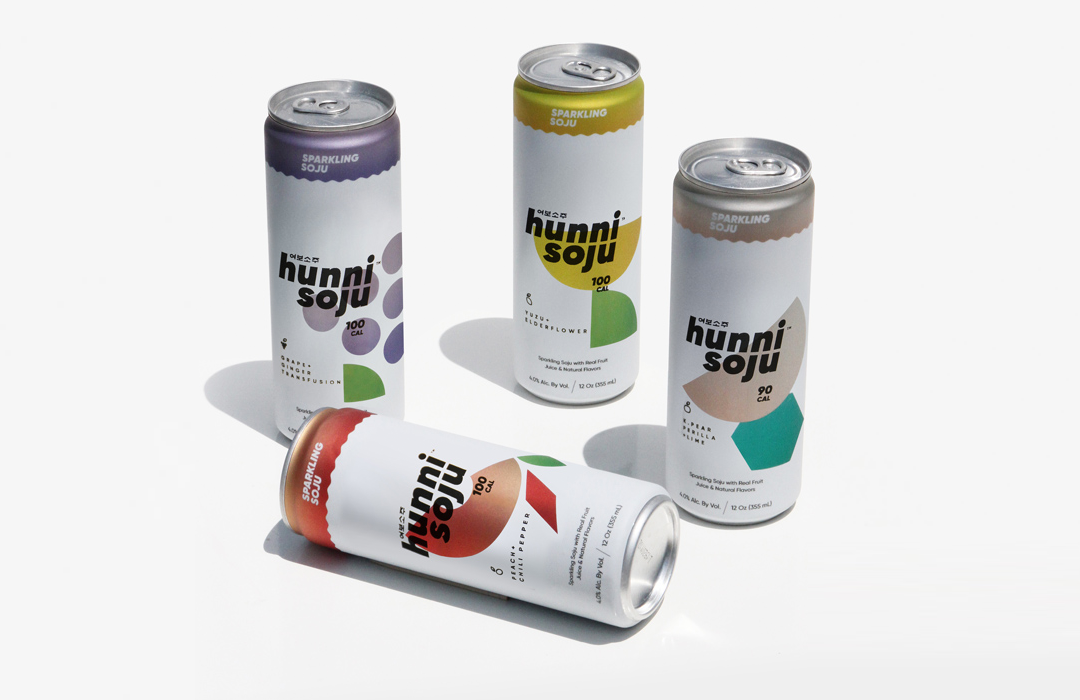 Valentine's Day Gift Guide: The Best Canned Cocktails To Impress Your Date
So your special valentine loves cocktails, but your mixology skills are – shall we say – lacking? Well, just like your Aunt Judy made her special lasagna by transferring Stoeffer's into her own pans and getting rid of the evidence, you, too, can become a master mixologist by transferring these delicious ready-to-drink cocktails into your own shaker or glass.
If your honey likes the taste of adventure and the lure of sparkle, then Hunni Sparkling Soju cocktails are perfect for Valentine's Day. These low (only 4 percent) ABV cocktails are light, bubbly and refreshing with four modern takes on traditional Korean flavors: yuzu + elderflower; Korean pear, perilla leaf + lime; grape + ginger transfusion; and peach + chili pepper. Their base is soju, of course, distilled from organic wheat and California rice, which is enhanced by real fruit juices. The soju used in these cocktails is Yobo, which means honey or darling in Korean, and thus, the name of the soju inspired the name of the cocktail line, Hunni. 
View complete original article by Jeanette Hurt on Forbes.com: https://www.forbes.com/sites/jeanettehurt/2022/01/24/valentines-day-gift-guide-the-best-canned-cocktails-to-impress-your-date/?sh=5f9c604d228f